Take Charge of Your Money
Meet the app that helps put you and your money in a better place. Need to budget and save but don't know where to get started? Have a retirement plan in place but want to know how to stay the course? No matter where you're at on your financial journey, we can help!
SMartmap incentive app
It's Easy to Get Started
Just enter your age and income to get your target plan. Your target plan may include various areas of financial importance, such as:
EMERGENCY SAVINGS
3-6 months of income

BUDGETING




On track/off track

DEBT MANAGEMENT




<36% annual income

RETIREMENT




On track/off track





LIFE INSURANCE




5-10% annual income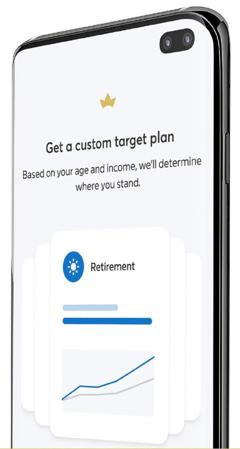 The security of our clients' information is of the utmost importance to us. SMARTMap Incentive, powered by eMoney, uses financial industry best practices to ensure the confidentiality, integrity, and availability of users' information. The application employs industry best practices in data security, privacy, and governance.
Most importantly, we and our technology partners do not and never will sell users' data to a third party. Data is private and should remain that way.
Encryption
Our data is always encrypted at rest and in transit using 256-bit SSL encryption. Sensitive personal data is protected by additional data field-level encryption to ensure maximum privacy.
Password Protection
Each user is given a unique username and password. Submitting incorrect login credentials three consecutive times will automatically lock your account. This is to block any manual or programmed hacking attempts.
Biometric Protection
When available, access to the mobile application can utilize biometric authentication to protect access to your data.
Infrastructure Security
The Incentive application resides in a secured, private cloud-based infrastructure. Access to these systems is restricted based on roles.
Personnel
All employees undergo a comprehensive background check as a condition of employment and complete regular security training throughout the tenure of their employment.
Monitoring
The Information Security Department tests all code for security vulnerabilities prior to release and continually monitors notifications and alerts from internal systems to identify and manage threats.
Getting Set-Up is Easy
If you have not yet received an email from our SMARTMap team with instructions on setting up the app, feel free to fill out this form, and our team will get you set up with your unique code to download the app.
With the SMARTMap Incentive App, you can:
Link all your accounts for a view of your full financial picture

Easily connect with a financial professional within the app

Complete money challenges

Stress less about money and gain more financial confidence.
The SMARTMap Incentive app is only available to Pensionmark or Pensionmark-affiliated advisors clients. If you are unsure of eligibility, feel free to fill out the form, and our team will cross-reference. If you are an employer looking to offer SMARTMap services to your clients, please contact us today.